The Nakasendo route is also sometimes referred to Kisokaido. I was one of the five routes of the Edo period, and one of the two that connected Edo (Tokyo) to Kyoto in Japan. There were 69 stations between Edo and Kyoto. Today parts of this walking route are still well preserved and a great walking option for people who enjoy doing long walks to those who enjoy doing day walks inbetween general sightseeing. Parts of the walking route can give a person a good glimpse of Japanese history and nature.
For those who want to do a certain walking route of Japan thoroughly or for those who want to just get a glimpse and enjoy some walking or somewhere in between then the Nakasendo should be high on a person's list. Our created packages help structure the walks to the clients ability and desire.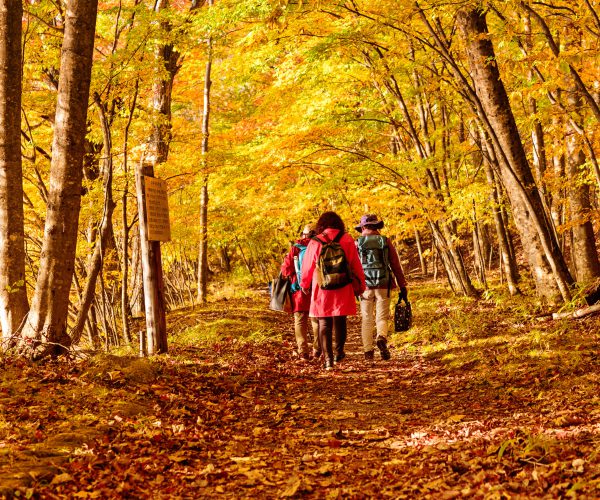 The Kumano Kodo are a network of pilgrimage trails through the southern Kansai region. The trails are a key part of the region's UNESCO designation, and have been in use for over 1000 years. They are the only pilgrimage routes besides the Camino de Santiago to be designated a world heritage site.
The routes developed as a way for people to move between the sacred areas on the Kii Peninsula. At the center of this religious area are the three Kumano shrines: Hongu Taisha, Hayatama Taisha and Nachi Taisha, collectively known as Kumano Sanzan.
By the 12th century, the Kumano Sanzan were well known shrines in Japan, drawing pilgrims from Kyoto, Osaka and beyond. The trails are more than just a means to reach the three shrines, the pilgrimage trails are a religious experience in themselves and often pass through difficult, even dangerous, mountain terrain.
For those interested in a bit of walking and visiting rural parts of Japan this may be a perfect option. There are options for trips as short as 3 days through to 6 day walks.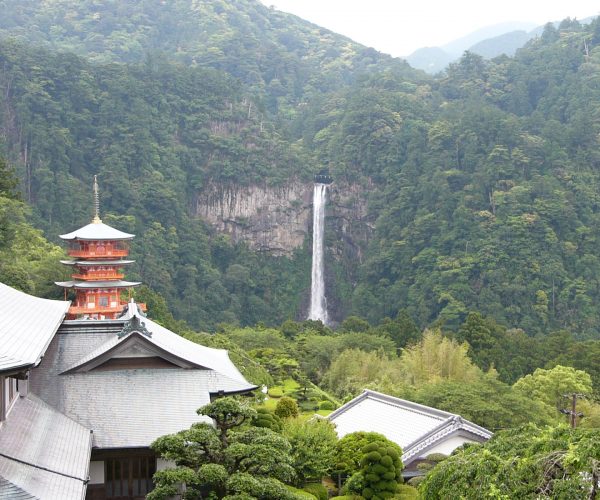 Yakushima is a subtropical island which is part of Kagoshima Prefecture. It is covered by cedar forest that contains some of Japan's oldest living trees. Trees more than 1000 years old are affectionately called yakusugi (Yakushima cedar), the most ancient of which may be over 7000 years old.
This island is a must visit for nature lovers and enthusiast walkers. When creating packages for our clients having Yakushima as part of one of our tailor made packages client feedback has been that is often is one of the trips true highlights.
Relative to mainland Japan walks a visit to Yakushima will cost a bit more due to access, accommodation and logistics therefore we aim to maximize time and value when it is part of one of our packages.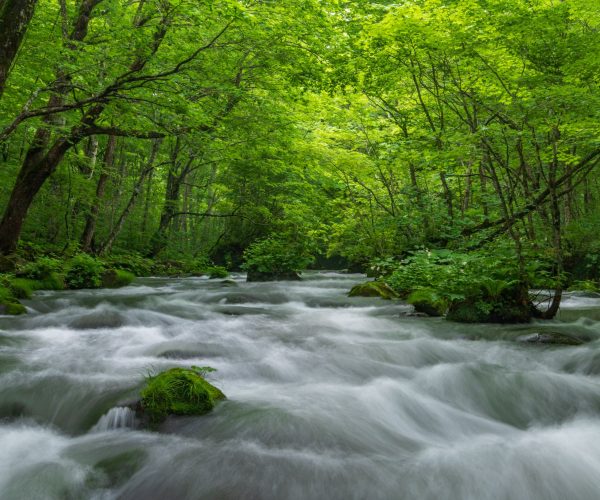 Kamikochi is in the Northern Japan Alps and offers some of Japan's most spectacular mountain scenery. It is open from mid/late April until mid November and is closed in winter. Kamikochi is an approximately 15km plateau in the Azusa River Valley, about 1500 meters above sea level and is surrounded by tall mountains and forest.
It is part of the Chubu Sangaku National Park and it is limited in the development with about half a dozen hotels, some souvenir shops, mountain huts and hiking trails. Private cars are banned and access is only possible by bus or taxi.
The walking trails require no hiking experience while the climbs of the surrounding peaks are more challenging and only recommended during summer and for more experienced hikers.
The best time to visit Kamikochi is to see the autumn colours, which usually peak in mid October. Also a wide range of alpine flora can be viewed during the main season and it is alos home to monkeys and birds. We usually include Kamikochi as part of a tailor made package covering other walking areas in Japan.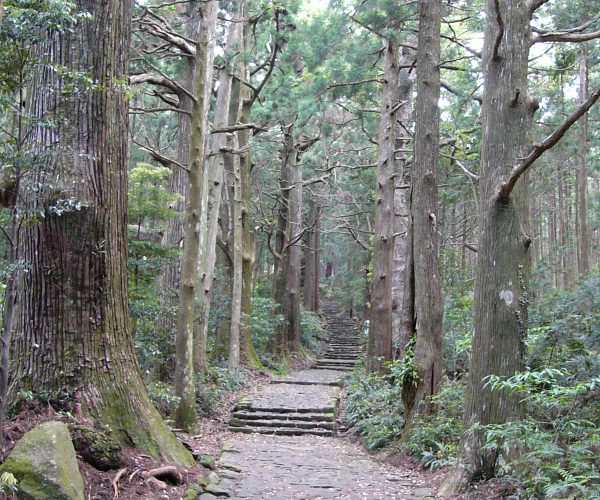 If you love doing day walks now and then but the main reason you are visiting Japan is not predominantly to do walks then there are a number of lovely day walking trails or hiking trails that can be done without heading too far from major centres.
One such option is Mt Takao, Tokyo's biggest mountain. The Tokyo mountain hikes offer some excellent hiking options
You will be amazed that one does not need to go too far to get away from the hustle and bustle.
A couple of popular pilgrimage destinations are Mt Koya and Shikoku.
Mt Koya (Koyasan) has been connected to the outside world by a network of pilgrimage trails for centuries. Today most visitors enter the mountain by cablecar, but many of the pilgrimage trails still exist and remain in use by hikers who prefer the traditional approach. However for most it is advised they do the hiking trails once they have arrived into Koyasan.
The smallest of the 4 main islands - Shikoku is home to the Shikoku 88 temple pilgrimage.
The pilgrimage is traditionally completed on foot, but modern pilgrims use cars, taxis, buses, bicycles, or motorcycles to help complete the 88 temples. The standard walking course is approximately 1,200 kilometres (750 mi) long and can take anywhere from 30 to 60 days to complete.
To complete the pilgrimage, it is not necessary to visit the temples in order and for most tourists to Japan many would usually just do a small part of the pilgrimage.
When it comes to hiking in Japan for many Mount Fuji comes to mind and for some who are new to visiting Japan the Kumano Kodo and Nakasendo are good choices. However for those who want to explore more of Japan and get a better overview of what this country can offer then Northern Japan should not be discounted.
This country offers the visitor much to do and see and there are layers and layers of beauty just waiting to be unwrapped. In fact, mountains, forests and national parks cover almost 70 percent of the country. Some are more accessible than others.
Northern Japan offers a number of wonderful day hikes through to multi day hikes for the visitor to Japan. When arranging and suggesting walks in this part of Japan we will take into consideration, the entire length of stay in Japan, time of the year, interests, ability and logistics. Northern Japan offers the visitor nature walks, mountain climbs, lake and sea options. For those who want to spend more time in Japan northern Japan offers some amazing variety which will create many fond memories for those who visit here.